admin_dashboard:system_admin:users_manager
This is an old revision of the document!
---
Users Manager
The Users Manager function lets you manage users in your network, edit all information of these users (including password) or approve/ delete multi account(s) easily. You also can quickly search users by name or email address.
1. To access Users Manager function, select " Users Manager " under " System Admin"control.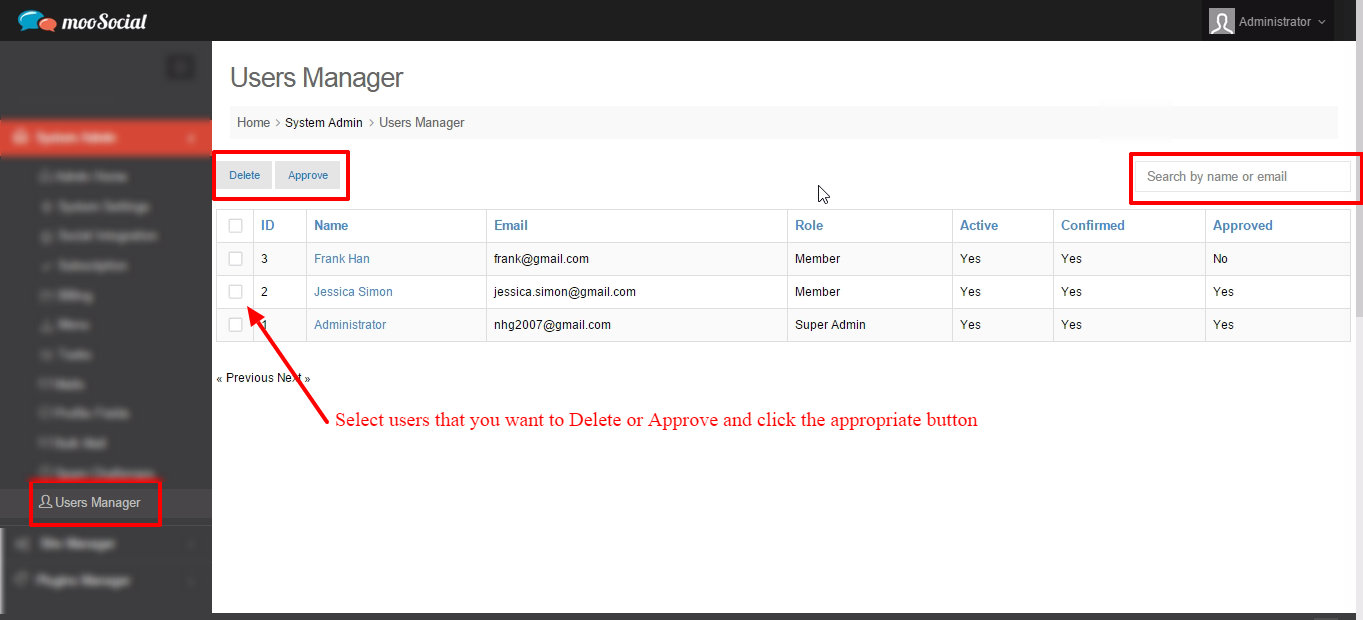 2. A confirmation popup will be shown. Click OK button to confirm delete action.

3. Selected user(s) will be deleted permanently.

4. Click on
admin_dashboard/system_admin/users_manager.1426610593.txt.gz · Last modified: 2015/08/24 01:13 (external edit)