This function allow you to easily add new user profile questions that new members answer when they first join your social network.
By using this method, you can collect any additional information such as ask users if they want to sign up to your newsletter while registering,
ask them their twitter ID, their address, etc…
Profile fields may be a menu of choices: Heading, Text Field, List, Multi Select List, Text Area and may be required or not.
Follow these steps to add your profile questions:
1. Select "Profile Fields" under "System Admin" control and click on "Add New Field" button.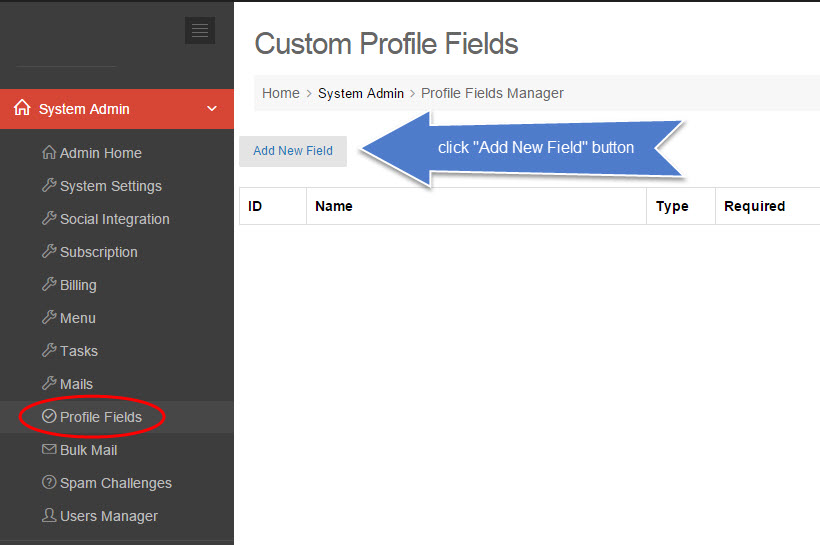 2. Enter the Field Name, Field Type, Description and check/uncheck checkboxes to fulfill your need (see below image for details)
In case you add a List or Multi Select List, input each value per line.
3. Click 'Save Field' button to Add/Update your profile field.
4. Repeat step 1 to 3 to Add more profile fields as needed.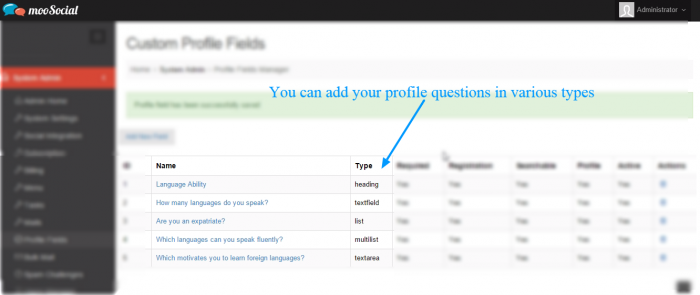 Now new users sign up to the social network will see these extra profile fields as below: